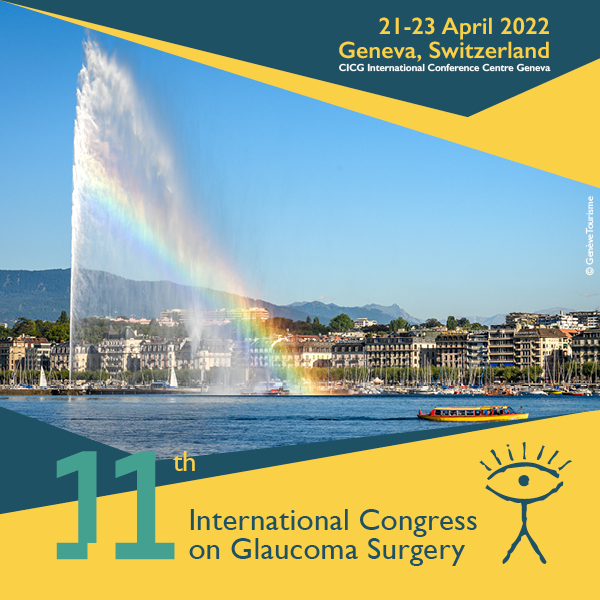 WELCOME MESSAGE
Dear Friends,
It is a great pleasure to invite you to take part in the 12th International Congress on Glaucoma Surgery (ICGS), to be held in Abu Dhabi on 21-23 March 2024 in presence.
(As usual, wet lab courses will be held during the ICGS 2022 and we are glad to inform you about a new addition: the "Discussive Session" with Experts planned twice a day during the congress.)
Over the last 20 years, the ICGS has emerged as the key scientific meeting in the field of Glaucoma surgery offering an opportunity for immediate skill transfer from some of the most gifted glaucoma surgeons across the globe. This unique scientific meeting generates great enthusiasm and is renowned for garnering widespread interest and enrolment.
The world of Glaucoma Surgery is fast evolving and requires keen cooperation and harmonization between research, device innovations, and technical refinements in the surgical management of glaucoma. The prime focus of the ICGS is glaucoma lasers and surgery; however it endeavours to incorporate all aspects of glaucoma care, including epidemiology, diagnostics and medical therapy in order to be increasingly relevant to the glaucoma practitioner.
We are expecting the who's who of the world of glaucoma; a multinational cast of key glaucoma leaders, premier guest speakers and corporate representatives from all glaucoma-related fields. Our target audience includes glaucoma specialists, general ophthalmologists and related professionals from all over the world.
Abu Dhabi, the capital of the United Arab Emirates, is a beautiful and sophisticated city, built on a series of islands connected by modern bridges.
The congress venue is a prime location in a modern and efficient setting.
We offer you our warmest welcome and hope to make the 12th ICGS Congress in Switzerland a memorable experience for you!
 Tarek Shaarawy
ISGS President
Mark Sherwood
ISGS Vice President
Tanuj Dada
ISGS Secretary General