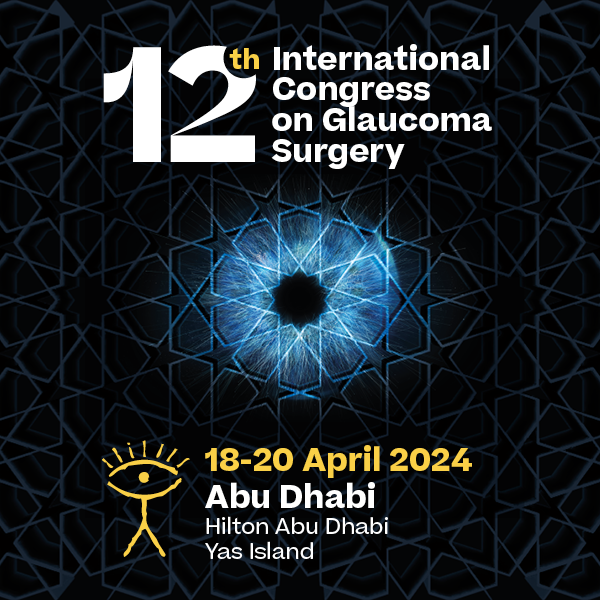 Scientific Information
Topics
New Glaucoma Drainage Devices
Angle Closure Glaucoma
Congenital / Pediatric Glaucoma
Trabeculectomy
Wound Healing Modulation
Non-Penetrating Surgery
Tube Shunts
Lasers
Cataract and Glaucoma Surgery
Glaucoma Medications
Ocular Imaging
Glaucoma Surgical Complications
New Technology
Epidemiology
International Outreach
The Role of Surgery in Glaucoma Research
Official language
The official language of the 12th International Congress on Glaucoma Surgery is English. All participants are encouraged to join discussions, independently of their fluency in English as the exchange of ideas and critical evaluation of presentations is the main purpose of the event.
Slide Centre
All meeting rooms are equipped with a computer slide projector alone, and no traditional slide or overhead projectors for transparencies are available.
It will be not possible to use personal laptops in the meeting rooms. Speakers are kindly requested to use "PowerPoint" (Windows or Macintosh/Apple) for their presentations. The dimensions of PowerPoint presentation should not exceed 300 MB, videos included.
Please use ".gif" and ".jpg" extensions for images. Other types of extensions will be accepted provided they can be recognized by PowerPoint.
The use of CD-Rom, pens or memory stick is advisable to ease downloading of presentations, and same should be handed to technicians at the Slide Centre in good time. Please remember to collect your CD or memory pen from the Slide Centre at the end of the session.
Only computer projection is available in the Meetings rooms and it is not possible to directly use personal laptops at the podium.
Abstract Book
E-Posters
The Abstracts accepted as e-Posters will be available to the participants on e-posters kiosks.
The e-poster discussion will take place during morning and afternoon tea breaks according to the final program schedule.
Attendance at least one break is recommended. Authors are kindly requested to remain near e-poster kiosk in order to answer to questions from their colleagues.